The equipment and technical infrastructure of the laboratory is modern and includes various scientific measuring instruments, devices and computers for experimentation and research, as well as software for analysis, design and development of various computer-based systems.
Indicatively: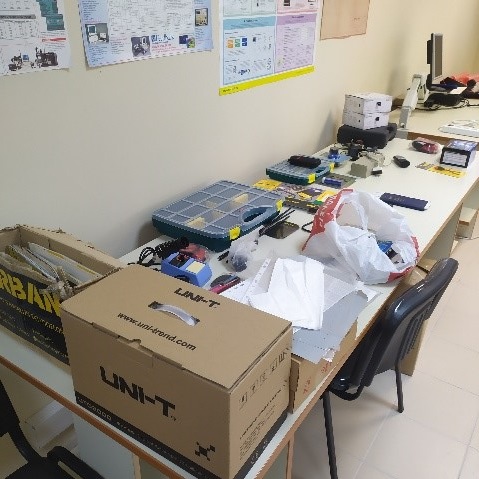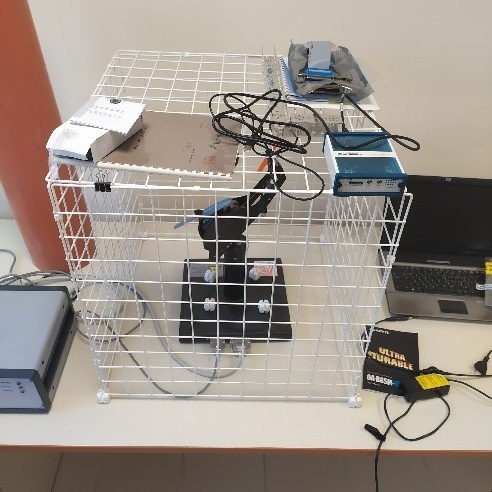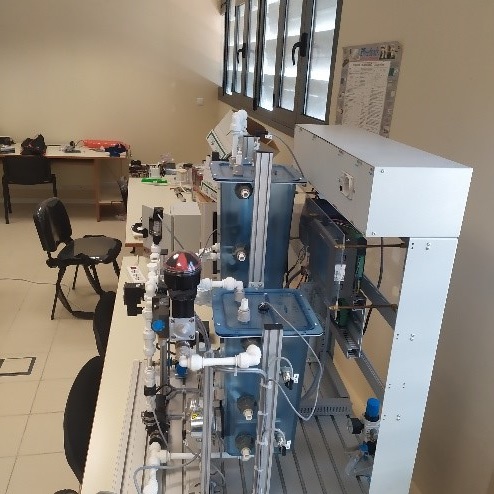 Camera Toshiba Camileo S30
ΝΙ Labview DSP Module
MC Measurement Computing USB 2404 UI – 4 channels
Signal Processing Engineering Educational Device NI speedy 33
Control System Humusoft ce 150 helicopter
Control System FESTO
USD 2.0 audio video grabber Konig
Air compressor RD-AC01 1500W RAIDER
Siemens PLC – logo power 24V 1.3 A
PPI RS232 multimaster cable
Simatic S7 200 cpu 224
SIMATIC S7-200, analog I/O EM 235 6ES7235-0KD22-0XA0
PLC with monitor YOKOGAVA
Liquid temperature measurement transmitter ΥΤΑ610
Electro-pneumatic positioner YTC
Digital Oscilloscope 2 channels Uni-t utd2025
PCL 711s analog to digital CARD with PC
Liquid pump inline pump 12V TMC
Digital power meter energy meter/ kwh meter LPT 200
Amprobe PM55A Pocket Multimeter Amprobe
RaspberryPis, Arduinos, boards, PCs, Laptops, etc.
Matlab, Octave, Quartus, Modelsim, modeling and simulation tools, GisTool, TDAPTool, development tools, measurements software.